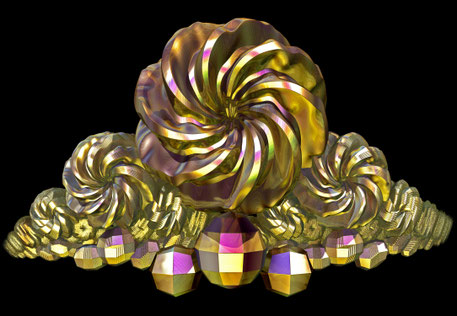 TANTRICDRAGON
 For the general interest, we offer workshops for healing physical, emotional, mental and spiritual growth.

With light and love, we are a full and complete being. It is your birthright to know who you are and what you are doing here on earth.

Life is a mystery to be lived, is the thrill of the unknown that encourages the spirits to seek more meaning and happiness.

Within each person's life it is flowing creation. The aim is to connect with it and awaken your spiritual power. This power is the greatest force at our disposal to transform and heal the reality that we live daily.

The universal mind is stronger than the physical body the soul of every being contains all creation and is beyond the mind.
Your energy of light is infinite. Remember that you're here for something bigger than making money.

Continuing to serve our interests, it is not the solution, why not work for a greater good than continue to destroy the planet?

The greatest pleasure and enjoyment is when the mind is quiet, and beauty is manifested in its entire magnificence.

NEOREIKI is dedicated to educating thousands of years of old spiritual in heritage with the new ones of today, trust and be confidence that you aresupported in your progress.
Please, write me with any question about-
Para el interés general, ofrecemos talleres de sanación física, emocional, mental y de crecimiento espiritual con la finalidad del desarrollo de la paz y el amor universal.
Empodérate con la luz y el amor, ser un ser total y completo es tu derecho de nacimiento, saber quién eres y qué estás haciendo aquí en la tierra.
La vida es un misterio para ser vivido, es la emoción  de lo desconocido la que alienta a los espíritus que buscan un mayor sentido y felicidad.
Dentro de cada persona fluye la vida de la creación. La finalidad es conectarte con ella y despertar tu poder espiritual que es la mayor fuerza de la que disponemos para transformar y sanar la realidad que vivimos cotidianamente.
La mente universal es más fuerte que el cuerpo físico, el alma de cada ser contiene toda la creación y va más allá de la mente.
Tu energía de luz es infinita. Recuerda que estás aquí para algo mayor que hacer dinero.
Seguir sirviendo a nuestros intereses personales, no es solución ¿por qué no trabajar para un bien mayor que el de seguir destruyendo el planeta?
El mayor gozo y disfrute se da cuando la mente está serena, y la belleza se manifiesta con todo su esplendor.
NEOREIKI está dedicado a impartir enseñanzas espirituales de miles de años de antiguedad con las nuevas de la actualidad, sin dar un curso de los acontecimientos y sí el apoyo en tu progreso.
Por favor escribeme con cualquier cuestión referente a esta página, talleres, sanaciones.


La escuela virtual NEOREIKI tiene la finalidad de facilitar el desarrollo espiritual y de sanación tanto a nivel individual como colectivo y planetario.
Las enseñanzas se realizarán de forma presencial o a distancia para todas las personas del planeta.
Los cursos y talleres incluyen:
Para principiantes:
Aprender a meditar
Meditaciones guiadas con seres de luz, ángeles, arcángeles…
Qué es energía y las multidimensiones
Iniciaciones energéticas
Y más
What is Reiki AND OTHERS ENERGY WORKSHOPS RELATED
•Originated in Tibet 3,000 years ago.
•Rediscovered in Japan in the 1800's by a monk-Usui
•Universal Life Force Energy: Energy flows within and around
human beings plants and animals: Ki, Chi, Prana
How does Reiki AND OTHER HEALING ENERGY SYSTEMS work?
•Reiki balances the human biofield to unblock the energy
•Reiki strengthens the body's ability to heal itself
•Therapis tfacilitates the transfer of energy-does not direct it
•Energy naturally goes to the areas of the body that need it
•Illness results from blockages in the energy field
What does the Reiki or energy Therapist do?
•distinct hand positions from head to feet
•Eachposition held for 3-5 minutes
•May also focus on one specific area to balance the biofield
•Light touch or slightly above the body. Recipient is fully clothed
•Full treatment takes about 30-45 minutes
Is Reiki AND OTHER ENERGY SYSTEMS connected to a specific religion?
•Reiki is open for all to use
•There are no religious ties to the practice
•Rule: the receiver must give permission
•Without permission, no healing can take place.
What training is required for Reiki AND OTHER ENERGY SYSTEMS?
•Teachingis passed through "attunements"or initiations
•Without"attunements"one cannot practice Reiki or other energy workshops
•No formal certification
 Are nurses AND DOCTORS using complementary therapies in practice?
Yes
What it is an energy attunemet
The purpose of an attunement is to enable you to draw a more powerful stream of life-force energy through your being, which will clear blocks and release old patterns. It is best to drink plenty of water, give daily treatments to your own self and perhaps take some more rest
than normal, in order to assist your cleansing and detoxification process.
 MEDITATION
You are in a relaxed state of mind and body.
Imagine, sense or feel that your legs become like lightning rods penetrating deep
into Mother Earth. Allow these rods to travel all the way to the center of the molten core and as you see the rods arriving, allow them to turn into anchors so that they may fix you to the Earth energies. Feel the energies of Mother Earth rising through these rods into your legs and up into your heart center and allow the energy of Mother Earth to be centered in your heart.
Imagine, sense or feel that coming down through the Universe a golden beam of crystalline liquid light from the Great Central Sun penetrates the top of your head through your crown chakra.
Traveling down through your third eye, throat and into your heart where it mixes and blends with the energies of Mother Earth allowing each to resonate in balance and harmony.
 INICIACIÓN
El propósito de una iniciación es para que pueda dibujar una corriente lo más poderosa posible de energía de fuerza vital a través de su ser, lo que despejará los bloqueos y liberará viejos patrones. Lo mejor es beber mucha agua, darse tratamientos diarios
para sintonizar con su propio ser y tal vez tomar un descanso un poco más de lo normal, con el fin de ayudar a su proceso de limpieza y desintoxicación.
MEDITACIÓN
Usted estáen un estado relajado de la mente y el cuerpo.
Imagínese, el sentido o siente que sus piernas se vuelven como el pararrayos que penetran en profundidad
a la Madre Tierra. Permita que viaje por todo el camino hasta el centro del núcleo fundido de la madre tierra, hasta convertirse en anclas para que se pueda fijar a las energías de la Tierra. Sienta las energías de la Madre Tierra a través de las piernas y hacia el centro del corazón y permita que la energía de la Madre Tierra llegue a su corazón.
Imagínese o sienta que baja a través del universo un rayo de luz dorada líquida cristalina del Gran Sol Central que penetra la parte superior de la cabeza a través de su chakra de la coronilla.
Y viaja a través de su tercer ojo garganta, y sigue hacia tu corazón, donde se mezcla con las energías de la Madre Tierra permitiendo que resuene en equilibrio y armonía.
Preparing for a Reiki Attunement
By attending a Reiki class or energy workshop, you will be receiving an attunement to enable you to use the healing energies ofReiki. The Reiki attunement connects you to a group of people worldwide who are using this divinely guided healing energy to heal themselves, each other, and who are working together to send out positive energies to heal our earth.
To enhance the results of a Reiki attunement, a natural method purification for the mind, body and soul is recommended. This type of purification allows the overall body to undergo a natural cleansing in order for the Reiki attunement energies to create greater overall benefits.
The following overall bodily purification method is purely optional, and is to be done only if guided to do so:
o      Refrain from eating red meats, fowl or types of seafood without scales, for three   days prior to the attunement. These foods often contain antibiotics, hormones and toxins that can unbalance your system.
o      Drink lots of water and purefruit juices to promote a natural flushing of the body.  Water is a natural conductor of energy and also helps to rid the body of toxins. If you already are avegetarianor have experience with fasting, a water or juice fast for one to three days is excellent.
o      Minimize or stop the use of caffeinated drinks. Caffeine can create imbalances in the nervous and endocrine systems.
o      Use no alcohol for at least three days prior to the attunement.
o      Minimize or stop using all forms of sweets, especially chocolate.
o      If you smoke, cut back, and smoke as little as possible on the day before and of  the attunement.
o      Meditate or simply spend some time in silence each day for a least a week prior to the attunement.
o      Reduce or eliminate time watching television, listening to the radio, and reading newspapers.
o      Spend some time releasing any anger, fear, jealousy, hate or worry you may have.
o      Go for quiet walks or spend time outside being with nature.
o      Be more attentive to the subtle impressions and sensations within in the world and immediately around you by contemplating colors, smells, sounds and take some time to savor each experience.
o      Create asacred spaceof divine white light within and around you.
Focus on seeing yourself and others through the eyes ofunconditional love.
Initiations and attunements can be presential, or remote, a manual of each workshop will be delivered. 
Assistance will be given during and after each workshop. 
Please write me with any comment.
all life has an energy signature. To start tuning into energy, you have to work out how and what each energy feels like.
The simplest energy to start with is the male-female energy - you have a 50% chance of geting it right. A male dog, will feel like a male human, which will feel like a male god, a male angel and also feel like a male deva. Start with trying to pick up a similar energy across males or females in your life - birds, pets, humans, devas etc - there is a common feel. When you are ready, then start trying to ascertain other energies. There are other energies associated with each race. Even human races have their own energy signature. All deva's, angels, elementals, mythical creatures etc have their own energy signature. A large number of universal energies are conscious - ie you can have an intelligent conversation with them. Others are tools to be used, they can can be shaped and channelled to assist you.
Toda la vida tiene una firma de energía. Para comenzar la sintonización conla energía, tienes que averiguar que sientes con la energía. La forma más simple de energía para empezar es la energía masculina- femenina - que tienen un 50% de cada una. Un ángel masculino, como un deva femenino. Cuando estés listo, comienza a tratar otras energías. Hay otras energías asociadas a cada raza. Incluso las razas humanas tienen su firma propia de energía. Todos los devas, ángeles, elementales, criaturas míticas, etc tienen su firma propia energía. Un gran número de energías universales son conscientes - es decir, puedes tener una conversación inteligente con ellos. Otros son herramientas que se utilizarán, se le puede dar forma y canalizar para ayudarte en tu proceso.
Universal Love Energies - There are many forms of Love Energy in the Universe - Reiki being one form - But there are many other types that can be accessed and used. The deva's have said that Love is the most powerful healing force in the Universe.