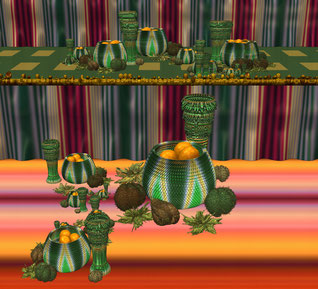 FENG SHEN
$450.00
Shen is the Chinese word for "god", "deity", "spirit" or theos. This single Chinese term expresses a range of similar, yet differing, meanings. The first meaning may refer to spirits or gods that are intimately involved in the affairs of the world. Spirits generate entities like rivers, mountains, thunder and stars. A second meaning of shen refers to the human spirit or psyche; it is the basic power within humans that accounts for life, and in order to further life to its fullest potential the spirit must be grown and cultivated. A third understanding of shen describes an entity as spiritual in the sense of inspiring surprise or miracle because it combines categories usually kept separate, or it cannot be comprehended through normal concepts.
A starting point for an understanding of shen is the meeting place of Heaven and Earth, which is mankind. Heaven is the origin of the spiritual aspect of humanity and provides ongoing spiritual influences, while Earth is the origin of the physical aspect of humankind. The ongoing harmonious interaction of Heaven and Earth in man is essential to maintaining life. Balancing yin and yang is important to provide organization of life and prevent harm to body and spirit.
ABOUT FENG SHEN ENERGIES
FENG CHI
It is related to wind or development of energy
FENG SHUI
It is related to wind and water
FENG KU
It is related to wind and strength
FENG SHEN BRINGS
HARMONY, ABUNDANCE, LOVE, SPACE CLEARING
AND HEALING DNA
SOME OF THE EMPOWERMENTS:
FENG SHEN MERIDIAN SHAKTI
FENG SHEN COSMIC SHAKTI
It balances your personal space with planets, stars and earth center.
It keeps a smooth alignment with cosmic changes.